DETAIL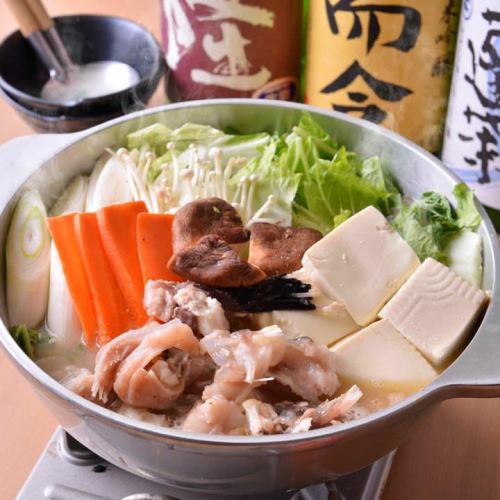 【Hot Pepper Limited】 10 sashimi sashimi & 2 drinks with unlimited pots all 7 items normally 5060 yen ⇒ 3990 yen !!
By using a coupon3990 yen
Usually with drinks with drinks 5060 yen
7items

2persons

~

All-you-can-drink available

* All-you-can-drink as much as 90 minutes of last order
Reasonable course with only the dishes with the fish that boasts our shop! We have fresh and pre-fish dishes that were caught on that day, including the morning catch "Shonan live shita" and "Seasonal fish fish sashimi 10 tips" You can taste it in minutes.In addition, during this cold weather period, we also have a warm pot to serve you! We are able to enjoy fish dishes boasted to the best of all.
Menu
· Sakurabo starch fish paste deep-fried grilled
· Mr. Yamamaru sent directly! In the morning which Shonan living
※ If there is no landing frying shipper
· Kujo Onega, Ayame Kabu, Shonan Frying Shrimp Salad
· Seasonal ground fish! Assortment of sashimi 10 points
· Honesty special products! Eat hot pot with white pot soup
· Delicious plenty of delicious hot pot!
Seasonal dessert
※ Last order 20 minutes ago will be the last order.
All-you-can-drink menu
· Please ask what you can drink
· Beer, sour, Japanese varieties, shochu, soft drinks etc.

Reservation deadline

Visit of hope the day before until 23:00
Coupon that can be used
【Course over 2900 yen】 Hot Pepper Limited ★
2H → 3H Extension of all-you-can-eat Normally +1000
OK for + 500 yen !!

Presentation conditions

At reservation & when entering ※ As I saw the hot pepper

Conditions of use

※ Please tell me that you saw the hot pepper! / 150 minutes change to unlimited drinks

Expiration date

Until the end of March 2018
2018/03/22 update